Building Permits
Building Permit Application (PDF)
Building Permit Process
A building permit is required whenever a structure is moved into the community, erected, added to, or structurally altered.
Building Permit Sketch Instructions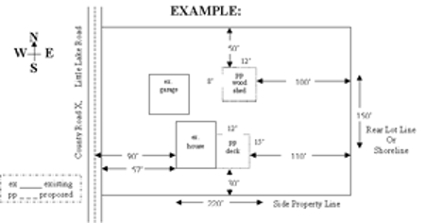 Sample Building Permit Sketch
The intent of this sketch is to graphically illustrate the information included in this application. Please use an 8.5 x 11-inch sheet of paper. The use of graph paper is preferred. Click this section for a complete explanation.
Contact:
106 Calumet Ave. SE
De Smet, SD 57231
Phone: 605.854.3731
Fax: 605.854.3731
Email